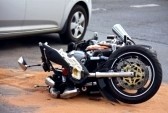 YOURSELF (OR ONE OF YOUR CLOSE RELATIONS) ARE A VICTIM OF AN ACCIDENT WHICH CAUSED A PHYSICAL INJURY
That it is about a sporting, road accident, about an aggression, about a dog bite, if this accident engages the responsibility of a third party you can commit an action against him/her or against his insurer.
If it is about the worsening of a damage resulting from a previous accident you can make reopen your case to make estimate and indemnify the damages inferred by this worsening.
If no third party is involved, you have can be signed an insurance contract it's a pity which guarantees, under certain conditions, the harmful consequences of this accident.
YOU HAVE RIGHTS, WE SHALL HELP YOU TO ASSERT THEM.
We will implement the procedures for the organization of a compulsory medical examination, prior to evaluate your injury and quantify:
- Your temporary functional deficit and professional staff,
- Your possible needs in third person and layout of a home and / or vehicle
- Your professional harm if unable to perform your previous job and need retraining,
- Your sufferings endured,
- Your disfigurement,
- Your approval injury
- Your sexual prejudice,
- Your hurt feelings and affection for the loss of a loved one.
We study the strategically most suitable for you from the following two procedural options solution:
- Establishment of an arbitration medical
- Establishment of a judicial procedure
It is then for us to translate the findings of the expert in financial claims and quantify each item of injury based on scales forensic, jurisprudence and experience.
FACE THIS LABYRINTH PROCEDURAL IT IS ESSENTIAL THAT SPECIALIST ADVICE AND ASSISTS YOU IN YOUR STEPS.