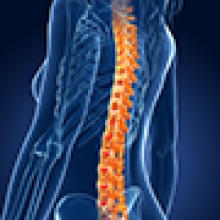 Gerard, suffered a heart attack is transported to a hospital where he underwent unecoronarographie and pacemaker implantation.
When he woke up he found that he was covered with bandages at chest, right arm and left leg. When nurses him redo his bandages, he discovers bullous skin lesions typical of deep second degree burns with bubbles necrosis.
Hospital staff and the medical team are not able to give an explanation of the origin and cause burns.
He underwent a biopsy with histological examination of specimens that do not allow bacterial identification.
Gerard is sent to the processing center of the Great burned that coordinates local home care and prescribed the wearing of compression garments that will bring to life.
A skin graft is considered, but this surgery is nevertheless too risky because of his cardiac history.
Since then he has been declared unfit to exercise his profession, licensed and placed on disability.
He grabbed the RCCI has ordered a medical examination carried out by a cardiologist and a dermatologist:
Experts' conclusions it appears:
"It is likely that the nursing staff has prepared its Gérard coronary basting with a caustic detergent has been mistakenly placed on a cart instead of a disinfectant such Betadine"
The fault of the public hospital service will happily adopted by the RCCI and Gerard will be compensated.