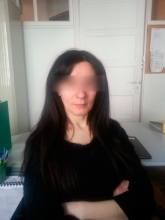 During my childhood, he was diagnosed with a disease Klippel Trenaunay extremely serious vascular disease, which is defined by the combination of three symptoms: a hemangioma, an enlarged member, and varicose veins. It is scalable and can lead to amputation, pulmonary embolism ...
In fact, it has been recommended, regular and close embolization to treat vascular anomaly and prevent it evolves unfavorably. (Embolization is a procedure used to inject into the abnormal vessel passing usually through the femoral artery (groin) or brachial (arm) a product to form a thrombosis of the vessel (shut) and thus stop or prevent bleeding)
In total, child, I had nine angiographic examinations, which included a 7 embolization is to say about one per year.
Arteriography with embolization in 1992 led to a complication which caused my transfer to intensive care because of acute ischemic foot sub.
Then I no longer wanted to undergo annual arteriography until 2002.
Then on 13 November 2006, my vascular surgeon strongly advised me to give myself a new intervention embolization, performed by Dr. B, interventional radiologist ..
Dr. B has completed its injection using micro particles by injecting Trombovar, sclerosing agent even though the explanatory note accompanying the authorization to market this product in France says:
"Intravenous strict
Cons-indications: intra-arterial injection,
any injection outside the vein can cause severe necrosis,
intra-arterial injection is particularly serious and may result in the need for amputation "
 
I woke up during the procedure due to a very severe pain in the left knee, seat of the malformation. I then found a change in skin color in the area of ​​vascular malformation (dark violet blue skin ...), with extensive nerve paralysis.
Verdict: syndrome lodges which is defined by muscle ischemia caused by an abnormal increase in muscle volume in the muscle box. This conflict between container and contents too close too large causes irreversible damage and requires a fasciotomy, surgical procedure in the removal of the fibrous membrane that surrounds the muscles and separates them from each other.
I had to undergo two additional surgeries for aesthetic skin necrosis following: excision and skin grafting.
 
I stayed in the hospital for five months, with daily dressings. I then spent four months in a rehabilitation center.
 I was off work for 3 years!
 We hired a procedure that resulted in a judicial expertise.
 The experts appointed judicially retained:
 - Firstly I had never been carrying the disease Klippel Trenaunay, I was presenting no symptoms, and that I had undergone surgery and every year, without any justification or necessity. I had spent my life in the belief to be suffering from a serious progressive illness that prevented me from leading a normal life.
 - On the other hand the intervention in November 2006 based on a therapeutic indication not justified and has been in an unusual and not recommended practice, in defiance of the evaluation of benefit / risk ratio that was entitled to expect the patient, without the latter having been informed of the risks.
 In January 2012 I got satisfaction with the Court and received compensation in satisfactory conditions.